Well, I do believe that I have a previous post describing my want of a booking out system, and having found the "Lending Library Template",
posted here.
I've started testing.
One problem found was that if you viewed a persons details (Contact Details form) and clicked on "Current Lending" tab, it would list ALL off the items being lent out to EVERYONE. This of course wasn't the intended design I can imagine, and so is a slight fault.
After doing a few google searches I found two people with the same problem, and the
second of which was lucky enough to get talking to an expert
. He found the problem to be with the table in the tab. It simply needed "Link Master Fields" to have "ID" and "Link Child Fields" to have "Checked Out To" in the properties.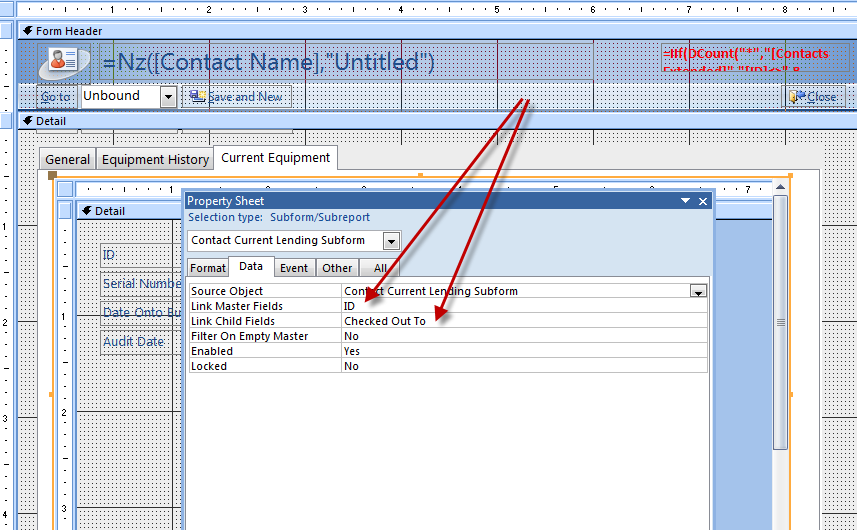 Change "Linked Masters Fields" to ID and "Linked Child Fields" to Checked out to
This worked a treat. Thank you
HiTechCoach